Adult & Child Psychiatry
Do you feel anxious (e.g. constantly worrying about something), or depressed (e.g. sadness with low energy, insomnia, ruminating about past events daily, etc.)?
Do you have mood swings that are making your days and life relationships difficult?
Do you have a child dealing with ADHD, Autism or behavioral issues?
Does your daughter or son have relationship problems that need counseling?
Do you have compulsive behavior or obsessive thoughts that's making disrupting your work and family life?
Or do you just need an advice or someone to talk about major life decisions?
If so, Sunny can help!
Whether you're looking for an advice, assistance with traditional psychiatric medicine or holistic approach, we can help.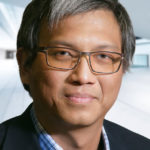 Sunny Sia, board certified psychiatric nurse practitioner, has been practicing adult and child psychiatry since 2012 in various settings—from crisis units to intensive treatment centers to mental health outpatient clinics.  He sees patients as young as 3 years and any age thereafter.
He uses active listening while incorporating his wealth of  knowledge in business, economics, psychology as well as different cultures to help you find the right solutions to problems you or your loved ones are facing.  Whether it is prescribing western medicine for attention deficit or anxiety or natural supplements such as 5HTP, St John's Wort or Hyperbaric Oxygen Therapy (HBOT), Sunny Sia, ARNP can be your psychiatrist, naturopath, counselor or life coach in one.
Call us now at 813 398 0470 to set up an appointment.  
Sunny Sia's specific qualifications and life experiences serve as foundation in providing you the best possible care:
MSN in Psychiatric Mental Health Nurse Practitioner PMHNP-BC at University of South Alabama

MBA at University of Virginia

BA Economics at Ateneo De Manila University

Speaks 4 languages—Chinese Mandarin, Hokkien, Tagalog and English

Entrepreneur and Trader

Worked/Trained at James Haley VA Hospital, Gracepoint Crisis Unit, St Joseph's behavioral center and various RTC, PHP, IOP treatment centers.